Presentation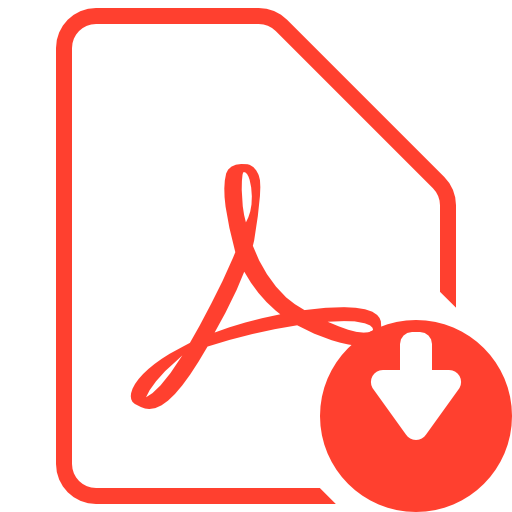 My resume in PDF format
Even if pumping stations and regulation devices are less than 10% of the project global cost, they will keep the project working for decades.
The slightest error or lack of precision may be paid by years of maintenance and operation excess payment.
In fact, only few basic technical and economical studies, pertinent installation choices and good equipment selection allow guarantying OPEX costs conform to previsions.
Complementary studies on water-hammer, research of a compact design with the help of physical hydraulic models may sometimes reduce the CAPEX in notable proportions.
The short term assignment of Christian Coite can start with feasibility studies until tests campaigns and starting operations. He can work in preventive and curative solutions.
Christian Coite acquired a great and rare experience through 35 years spent with BRL company and then with Degremont in the design of pumping stations and regulation installations
He was transferred in Argentina during 6 months to manage the hydraulic department and participate in the design of the biggest pumping stations Aguas Argentinas contract.
He was the managing Director of the SAA project (Securing water production for the city of Algiers) when the dam for water storage was empty in December 2001. The project was done in 15 days when normally such studies need at least 6 months and the works were done in 6 months when normally 3 years are needed. Even so, the project functioned as planned and in accordance with the estimated global cost.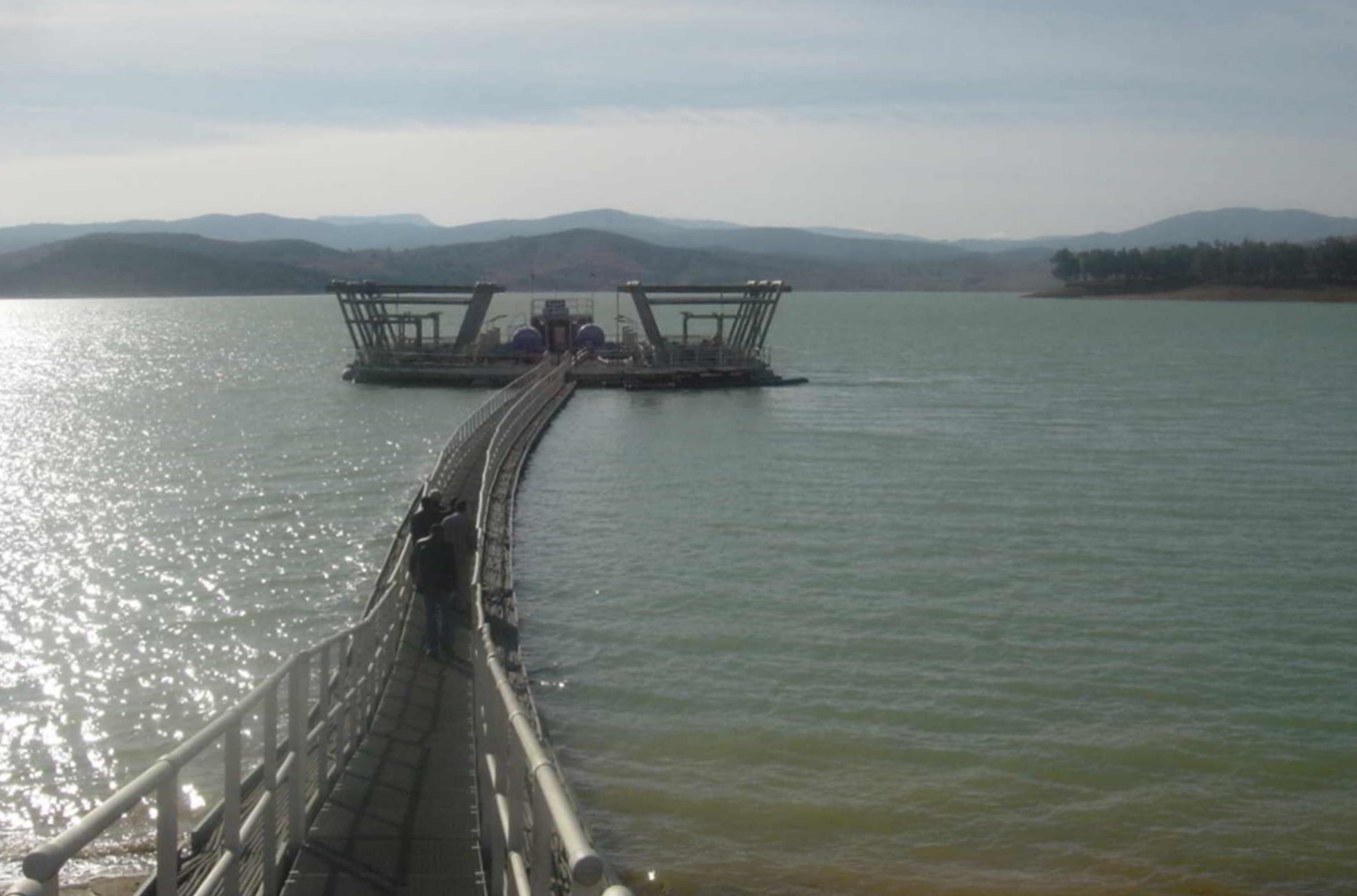 Pumping stations and regulation
Today it seems easier to make the design of a pumping station than 30 years ago, like going on internet, on specific manufacturer sites and to choose a pump. When someone thinks that "the project is over", in fact everything begins. As a matter of fact, the following good questions have to be asked:
Who is this pumping station for? A high technical level staff? Or a low technical level staff?
Will the station function 2months a year or 24h a day?
Is that a Design and Built or a Build Operate Transfer in which the company will pay maintenance and Operation during 10?, 30 years?
Which sort of intake (dam, river, canal...)
Nobody can imagine that an engineer could select the same pump and a fortiori the same pumping station type if the answers to those questions are different.
Then the case of a transfer that would be many kilometers long, it may be pumped in many steps or used the booster or flow accelerator method; in that case the CAPEX and OPEX will be also very different.
Finally, the question asked but not really answered until the starting date is: how to make that pumping station function in all the circumstances, normal, rare or during fails. The studies on regulation systems will be the guaranty of the minimum OPEX.
Christian Coite studied, started and audited many dozens of pumping stations with capacities between 1 to 60 m3/s, in more than 20 different countries, with all type of intake an all type of regulation from the simplest to the more complicated.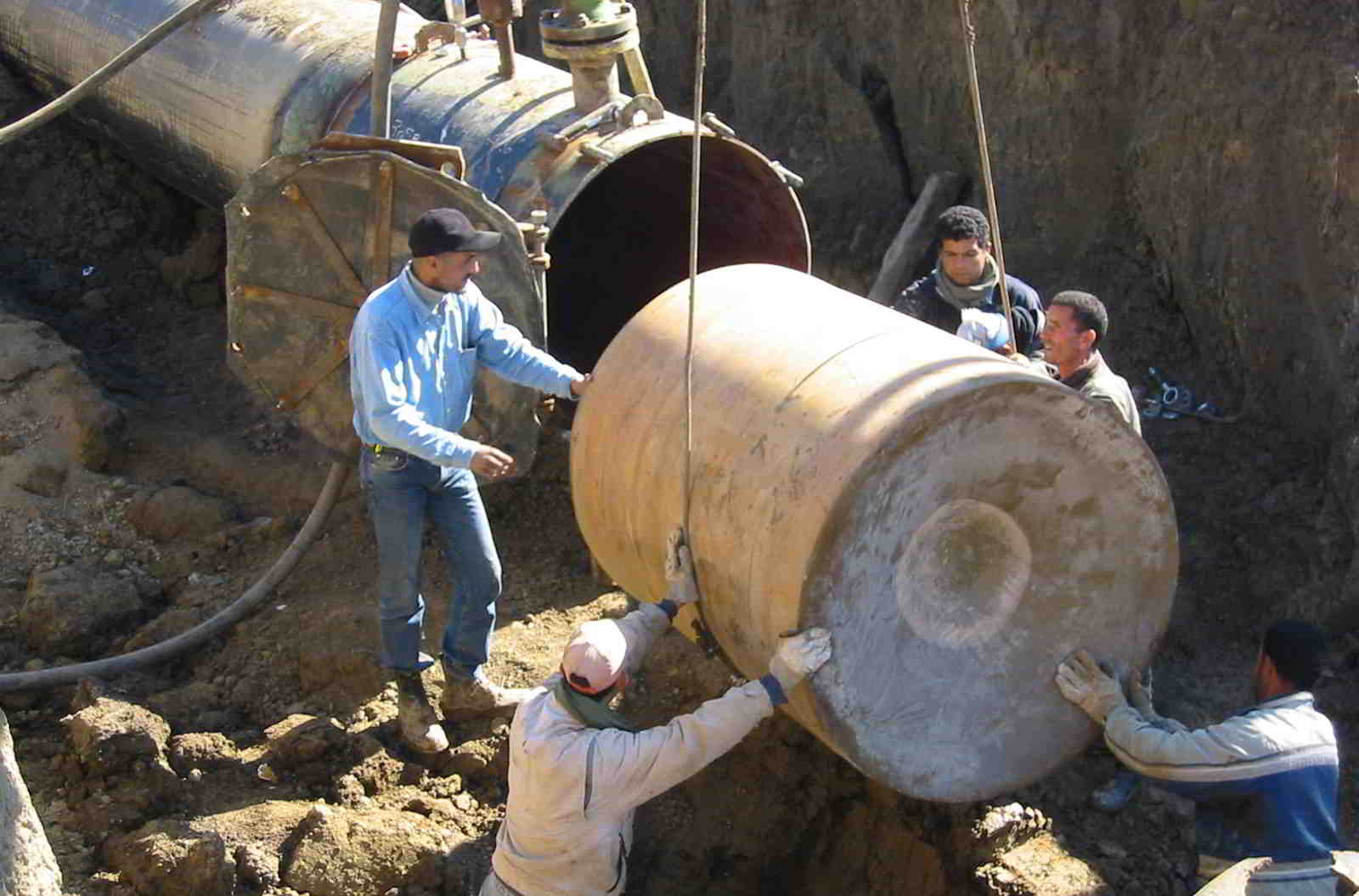 Transfers by pipes or canals
In a transfer by pipe or canal, important things are the choice of material, optimization of the path, economical diameter calculation and water hammer protection. During basic or detailed studies it may happen that some of those items are underestimated, which could generate over costs or underdimesionning of facilities. On the contrary, hydraulic literature often advises velocity limitation, which often no have technical justification and can generate over dimensioning.
If the hydraulic diameter is crucial for pipe, it is not so important in open channel. Here, also, some "old" criteria about maximum velocity could lead to the choice of bigger works than necessary, and more to increase of deposits in low flow times.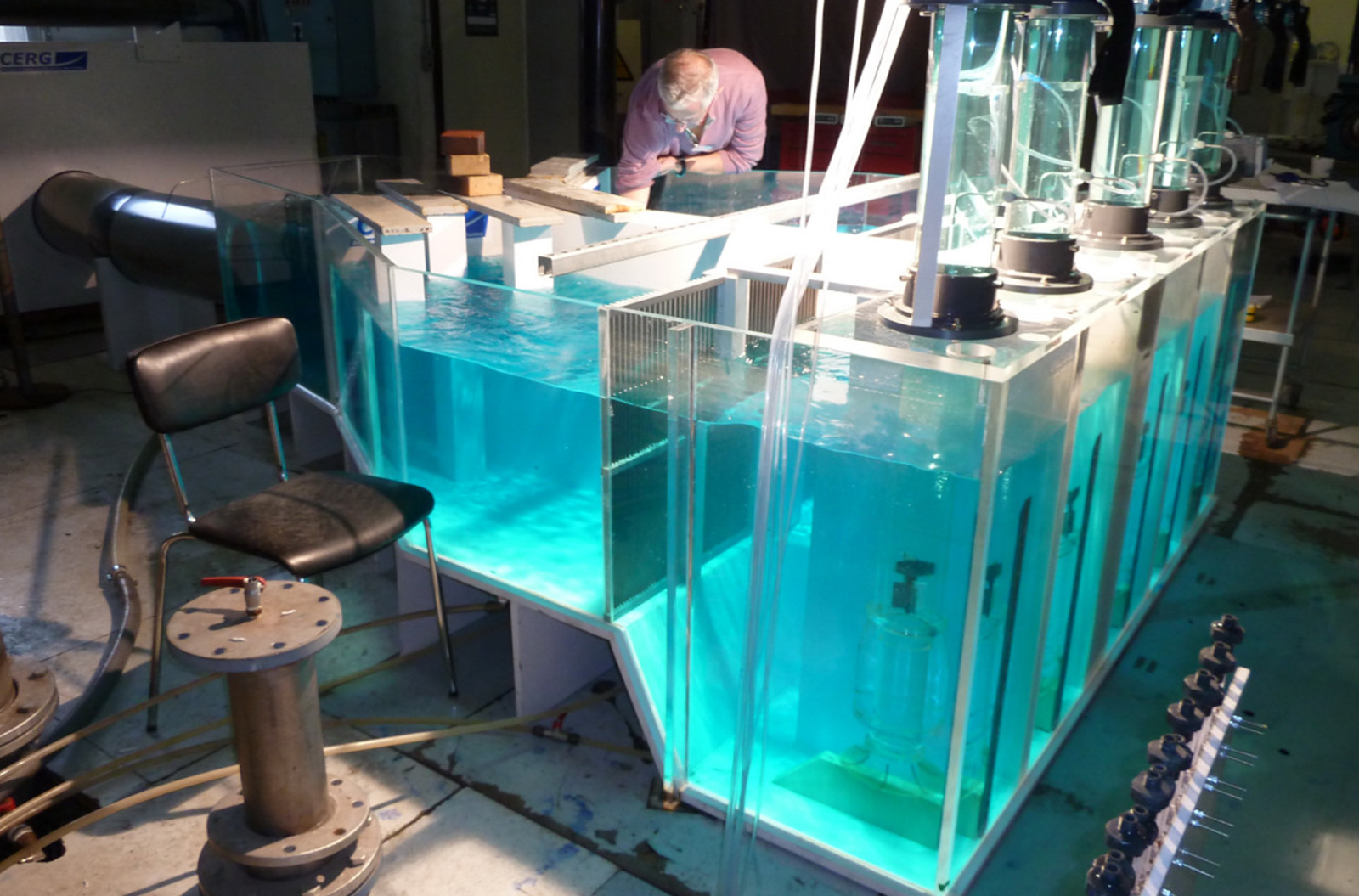 Changing old ideas about physical models
Building a physical model of any installation, especially of a pumping station, can be the only reliable method for curative purposes. In preventive, physical models can be seen as a "comfort" expenditure with limited application and generating delays in studies and construction. However, most of the times, the truth is just the opposite.

Limiting standards
It is important to point out that pumping stations design standards are extremely conservative and that they imposed excessive dimensions in order to insure that the pumps will not be affected by any hydraulic dangerous effect like the vortex or prerotation. To the extent that, when applied to waste or charged waters, they will bring huge sediments if the capacity is lower to the nominal capacity.
Physical models
Building a physical model will allow to verify the flow of water in the bare minimum design defined by the chief engineer. The cost of the model becomes relatively low with regards to the savings that can be done on the Civil Works.
An original concept
Christian Coite developed an original concept that does not interfere with the progress of the or works.
It is about defining the external dimensions of the building; therefore allowing the studies on earthworks and building to start. The physical model will help define the organisation inside the envelope (baffles, poles, water-guides) that drives the water particles.
Free surface hydraulic transient
When the natural slope of the ground is favourable, and principally when there is important flow to carry, we use free surface canals. At the start, the end or at any stage of the canal there are pumping stations and valves. When valves open or close, or when the pumping stations stop abruptly, for example due to power cuts, they produce waves. These waves will move in the canals, and can reach a speed of 4 to 8 m/s on top of the initial speed in the canal.
Such waves can cause overflowing, and can even provoke pressure on the top slabs when the canal is covered for a road cross.
Until the 1980s, it was not known how to do these calculations. Therefore, there was a tendency to over-dimension those works.
Nowadays, there are powerful tools that allow doing these calculations quickly, leading to global savings in transfer pipes. Such software are also used in curative to understand why a canal overflowed or why a slab was moved.
One of these software solutions, developed by IRSTEA, is called SIC. Christian Coite masters it perfectly and has done a large range of studies using it.
This software allows to test the most complex networks with branched and all the usual equipments linked to canal networks.
Chaque fois que vous démarrez ou arrêtez une pompe que vous fermez ou ouvrez une vanne sur un réseau en charge vous créez un phénomène hydraulique transitoire également appelé "coup de bélier". Les ondes créées se déplacent à 1000m/s et peuvent entrainer des dégâts importants sur les ouvrages de transfert.
Water-hammer in pressurised pipe
Whenever a pump is started or stopped, or that a valve is started or stopped in a pressurised pipe, there is a reaction called water-hammer. The waves that are generated move at a speed of 1000m/s and can cause great damage to transfer infrastructures.
This effect, as well as cavitation and corrosion, used to be among the main causes of damage in equipments and pipes. Until the 1980s, with calculations being so complex and known by just a few experts, the trend was to make over dimensioned equipments.
Today, we have powerful software allowing fast calculations, leading to global savings in the transfer works. This software can also be used in curative to understand why a pipe exploded or imploded.
For example, Cebelmail, developed by a company called Diademe, which Christian Coite masters perfectly. He has done more than 20 studies from the simplest to the most complex.
The manufacturers of surge vessels – one of the methods to protect from water-hammer – will propose this kind of studies freely. But they will always foster their own solution, even if not always the most appropriate. They may also tend to propose over-sized surge-vessels.
Water-hammer
Those simulations show consequences on hydraulic transients of an unfavorable profile with critical risks for the pipe and/or joints. In that case, calculation shows more critical consequences for the upstream pipe which is often forgotten in the simulations.

Under and over pressures
Both simulations show big width canals with pumping stations and treatment facilities. After 30 mn the steady flow is reached; after 1hour, all pumps stop. Curves show under and over pressures calculated and so, eventual need of adjustments.
Training in hydraulics
Basic hydraulics (25 hours)
Advanced hydraulics (25 hours)
Hydraulics for Manager (12hours)
Hydraulics in pumping stations (20h)

Clients : BRL, Degremont (Paris, Delhi, Sao Paulo, Melbourne), Paris XIII, Polytech Nice, Polytech Montpellier
Meet the responsive fountains : les Fonfolles®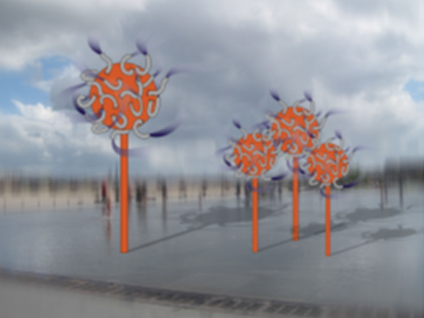 These fountains offer a big versatility in possible solutions and animations; including all kind of stimuli and parameters.